Model PB550
POSI-BOOST APPLICATION
Applications water pressure booster systems with posi-boost include residential, commercial, industrial and other installations requiring a boost in water pressure. The economical NECO Posi-Boost System will efficiently provide a steady downstream pressure regardless of a varying flow rate and/or varying inlet pressure.
Posi-Boost DESIGN FEATURES
Single source responsibility
Professionally engineered posi-boost components
Available in constant speed or variable speed (Energy Efficient)

Factory assembled and tested
Compact design minimizes floor space
Easy to install & start-up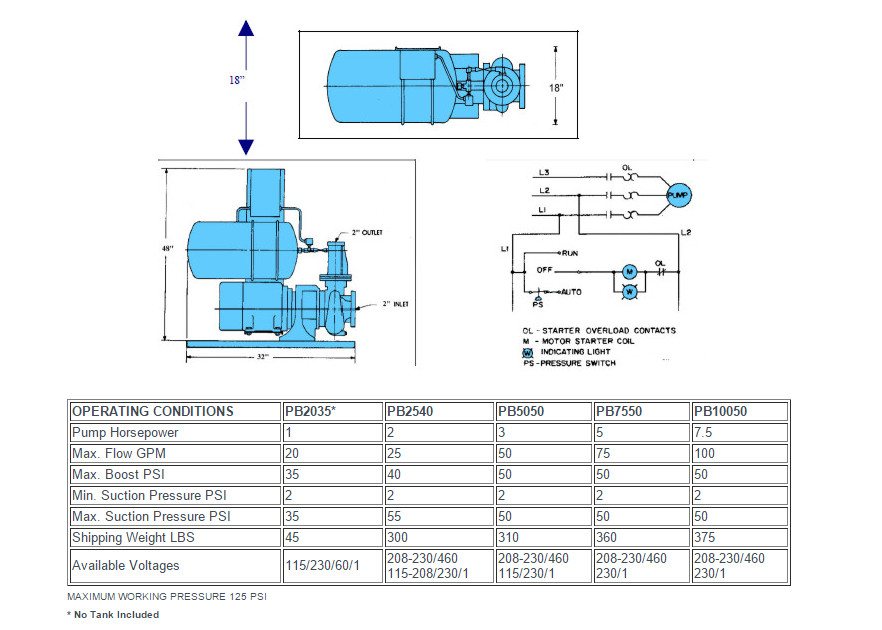 SUGGESTED SPECIFICATIONS
Furnish and install a POSI-BOOST simplex water pressure booster system as manufactured by NECO Systems, Inc., of Malvern, PA (215-721-2200). The packaged and tested system shall be complete with a bronze fitted pump, epoxy coated pressure regulator, NEMA 1 pump controller and a hydro-pneumatic tank for no flow shut down. The packaged pumping system shall be factory assembled and tested with type "L" copper piping and shall include pressure gauges. The posi-boost water pressure booster shall be cleaned and painted with a high grade enamel prior to shipment.